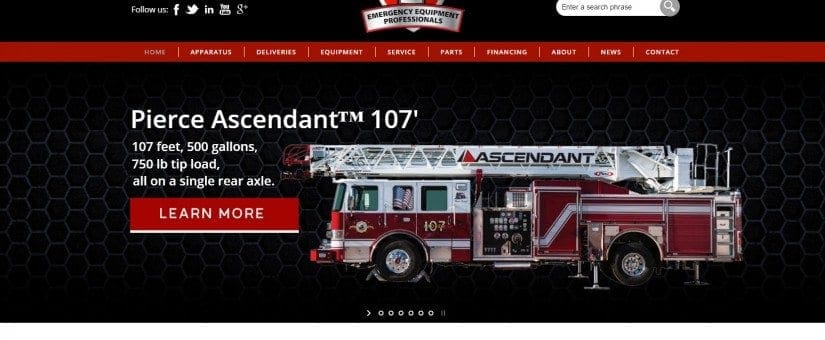 Posted by admin
On February 22, 2016
eep, emergency equipment professionals
Posted by admin
On February 22, 2016
eep, emergency equipment professionals
We are so excited to finally be launching our brand new website. The site features a fully responsive layout, so feel free to browse our pages on any device, whether it be a laptop, tablet, or smartphone. The site should adjust accordingly, giving you the best viewing mode for your screen size.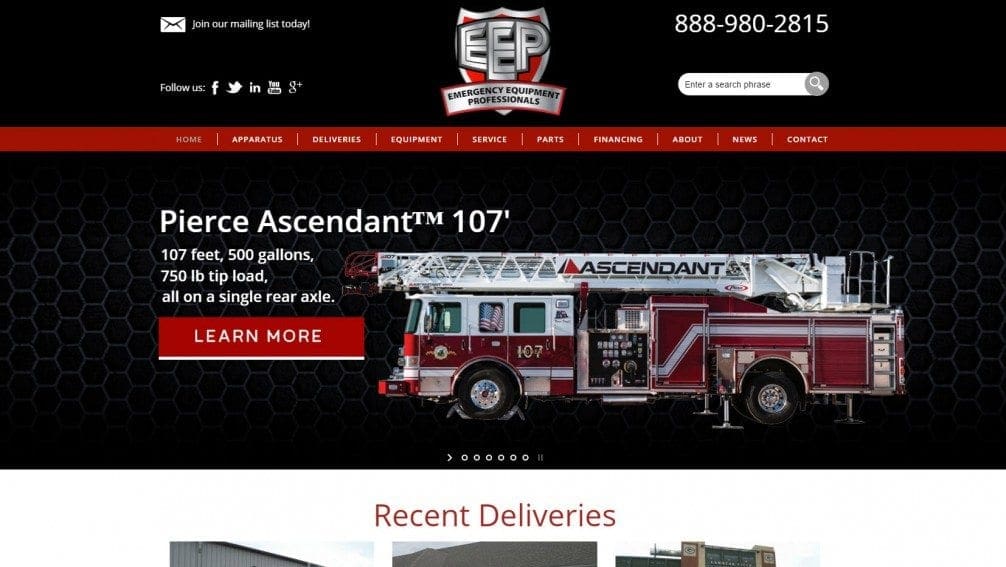 Other notable features on the site include our inventory sections, one for used and in-stock vehicles and another for used equipment and special offers. Browse what we have available and fill out the easy contact form to request more information!
Use the items in our header to connect further with EEP. We have a mailing list link as well as social media links so you can stay informed. The header also includes a Google-like search feature so you can easily find what you're looking for and fast.
Learn more about the products we sell and the services we provide by browsing our other landing pages like Services, Parts, Equipment, Financing, and About EEP. Also dig deeper into the Apparatus side of things with pages devoted to Pierce Fire Trucks, Braun Ambulances, and Demers Ambulances. As always, if you have questions, use one of the easy contact forms on the site or give us a call at 866-764-1822.
We hope you find our new site helpful an informative. Thanks for stopping by!