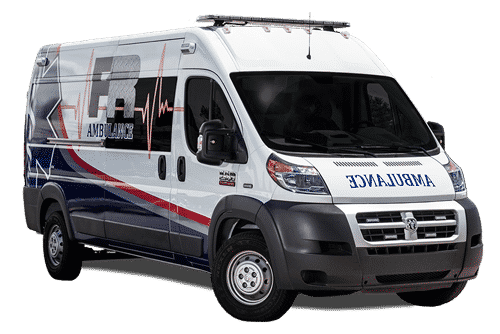 INNOVATION, IMAGINATION, AND
EXPERIENCE MEET
Our corporate vision is and always has been, to find a better way. Whether to meet the special
needs of the physically challenged or the special needs of contractors, organizations, providers
of emergency services, municipalities, or others. Standards set by the ADA, government, and
others are, for us, not something to be met but to be exceeded. From ramp width to interior
space, to safety, and even financing, the status quo is never an acceptable option. As an
authorized Second Stage Manufacturer for Fiat Chrysler Automobile and a partner in the Ford
QVM program in addition to our collaborations with General Motors and Toyota, we have
proven ourselves to be far more than just an up fitter! Beginning with vehicles manufactured by
the world's foremost automotive firms, FR Conversions Inc. is a van conversion company that
designs, engineers, and manufactures transportation solutions well beyond industry standards.
Our emergency vehicles were designed by EMS professionals for EMS professionals. These
spacious Type II Ambulances feature comprehensive lighting packages, convenient oxygen
systems, innovative climate control, and a variety of useful interior features. Welcome to the
world of FR Conversions. Driven by innovation.