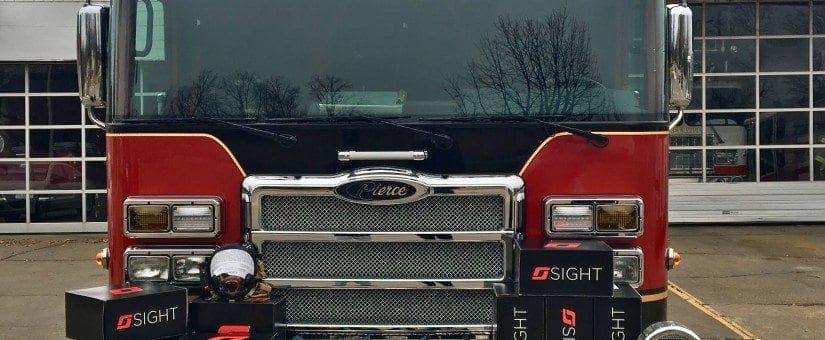 Greenville Fire Department gets new Scott Safety Thermal Imaging Cameras and Scott Sights
Posted by Tucker Kuntz
On January 9, 2017
Scott Sight, Thermal Imaging, X380N
Posted by Tucker Kuntz
On January 9, 2017
Scott Sight, Thermal Imaging, X380N
Congratulations to Fire Chief Ruben Brown, Sr. and the rest of the Greenville Fire Department on recently receiving their Scott Safety Thermal Imaging Cameras and Scott Sights.
The department recently received 9 Scott Safety NFPA Approved ISG X380N 3-Button Thermal Imaging Cameras. The cameras feature Hot Spot & Cold Spot Tracker technology. The Hot Spot Tracker immediately identifies the hottest point in the cameras view to help firefighters to quickly find the seat of the fire. The Hot Spot Tracker also works well during search and rescue and overhaul. The Cold Spot Tracker can be used to quickly find origins of gas leaks and monitor conditions in a hazmat environment. The cameras have Tactical Color that adjust the intensity of the colors as the temperature increases and Intelligent Focus that guarantee a clear image on its 384 x 288 high resolution screen.
Greenville Fire Department also received 9 new Scott Sight NFPA Approved Thermal Intelligence Facepieces. These AV-3000 HT facepieces are equipped with an In-Mask display that is adjustable and has user configurable screen options to meet the needs of any individual firefighter. The camera and display allow firefighters to have hands-free thermal imaging to enhance their situational awareness.
The department recently did a three day in-service training on the new products from January 4-6. The training was put on by EEP's VP of Equipment Sales, Shawn Witt, and salesman, John Peters. For more information regarding these Scott Safety Products click the links below or contact us at info@eeproinc.com.