Tech Tips: Interlocks
Posted by Tucker Kuntz
On January 29, 2019
Posted by Tucker Kuntz
On January 29, 2019

INFORMATION TO HELP OUR CUSTOMERS REDUCE TIME OUT OF SERVICE
---
INTERLOCKS
by Barry Coker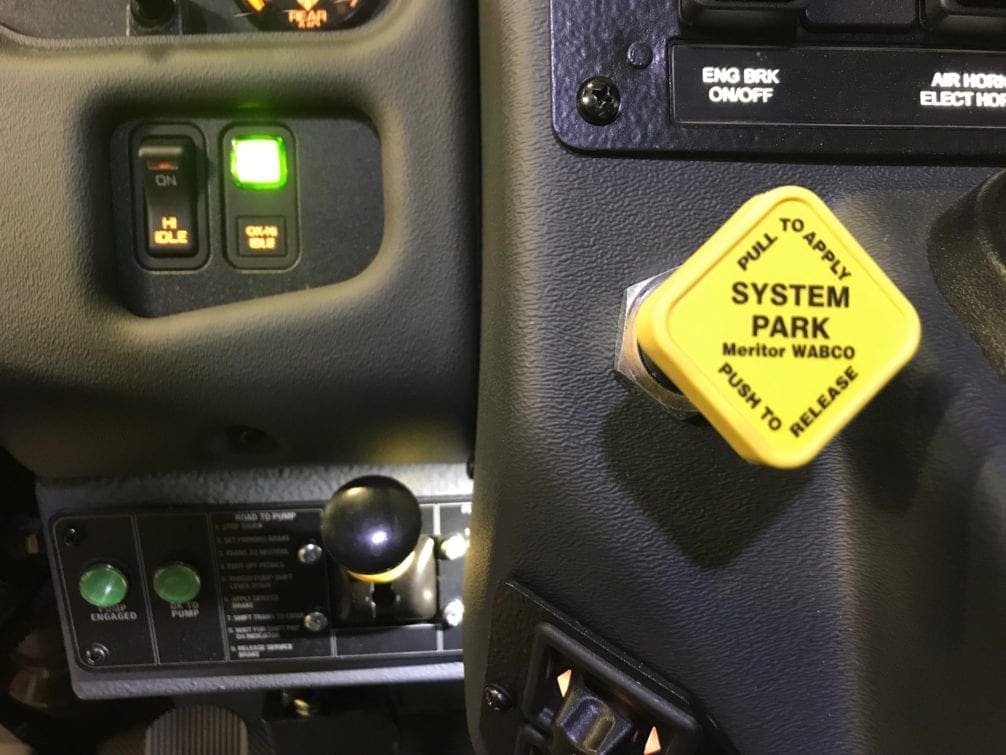 Interlocks have been around forever on fire trucks. The main purpose they serve is to protect the firefighter and the truck. They keep us from making mistakes in the heat of the moment that could damage the apparatus or injure a firefighter.
In the early days, interlocks would simply turn on a warning light or sound an alarm when something
was wrong. As technology has advanced, the interlocks have become more integrated and can keep a truck from performing certain operations if a list of requirements are not satisfied.
The most common interlocks involve the parking brake. With the parking brake released, the truck will be able to drive down the road however several items like high idle, pump throttle and PTO generators will not engage.
The parking brake does this with an air switch in the brake's air line. When the brake is applied, the switch turns on and all the interlocks receive the signals they need to operate. Releasing the brake stops that signal which prevents those components from being able to function.
If you are experiencing problems and think it is related to your parking brake, look for these clues: The parking brake light on the dash is not coming on when applied, the "OK to High Idle" light is not on and the truck will not high idle, the "Throttle Ready" light on the governor is not on.
These actions all require that the parking brake be set to perform. This consequently causes the truck to be unable to pump and places it out of service due to a faulty parking brake sensor.
Everything affects everything.
Click Here to Download the Printable Version